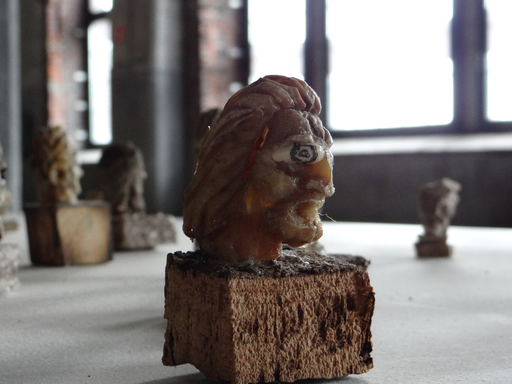 Drager Meurtant (1951) next to his work as veterinarian-biomedical researcher has long-term interest in art. Poems were composed from youth on, while in the last decade, compositions are created in the form of sculptures (assemblages), collages and paintings. As autodidact and experienced carpenter, the circle saw is used next to the angle-grinder, and natural materials (wood, stone) in addition to construction material. Much of the basic elements are from demolition- / remnant materials ("recycling art"). The juxtaposition of different materials produces tension not stress. However, looking at structures, compositions, during the process of shape-giving, I seek to strike-out a simple suit of illusions. Since 2016 also the medium of graphics is explored.
Essay on creating assemblages: http://www.axonjournal.com.au/issue-9/assemblages
Essay with visual art and poetry: https://www.axonjournal.com.au/issue-vol-10-no-2-dec-2020
Other essays with views or reviews on art: www.dragermeurtant.wordpress.com. and on http://kdoutsiderart.tumblr.com/dragermeurtant
Book: Drager Meurtant - Paleidokopus, with over 55 photos (art / street) and associated texts, published June 2018.
Member of the International Society of Assemblage and Collage Artists. http://collagesociety.ning.com/profile/DragerMeurtant
Supporter of movement to make culture free from sponsoring by fossil fuel industries, www.oilfundsfree.org.