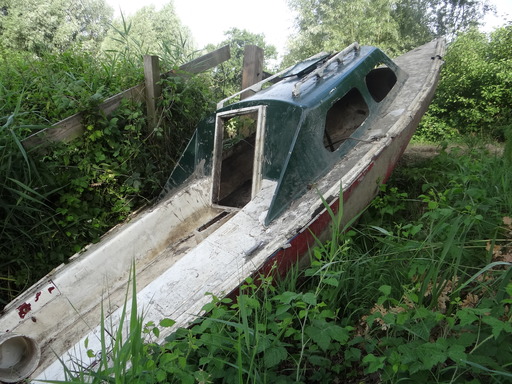 Drager Meurtant (1951) was trained as veterinarian-biomedical researcher and has long-term interest in art. In creative moments, I compose poems, sculptures (assemblages), collages and paintings. As autodidact and experienced carpenter, I use the circle saw next to the jig-saw, and natural materials (wood, stone) in addition to construction material. Much of the basic elements are from demolition- / remnant materials ("recycling art"). The juxtaposition of different materials produces tension not stress. However, looking at structures, compositions, during the process of shape-giving, I seek to strike-out a simple suit of illusions.
Essay on creating assemblages: http://www.axonjournal.com.au/issue-9/assemblages
Other essays with views or reviews on art: www.dragermeurtant.wordpress.com. and on http://kdoutsiderart.tumblr.com/dragermeurtant
Book: Drager Meurtant - Paleidokopus, with over 55 photos (art / street) and associated texts, published June 2018.
Member of the International Society of Assemblage and Collage Artists. http://collagesociety.ning.com/profile/DragerMeurtant
Supporter of movement to make culture free from sponsoring by fossil fuel industries, www.oilfundsfree.org.