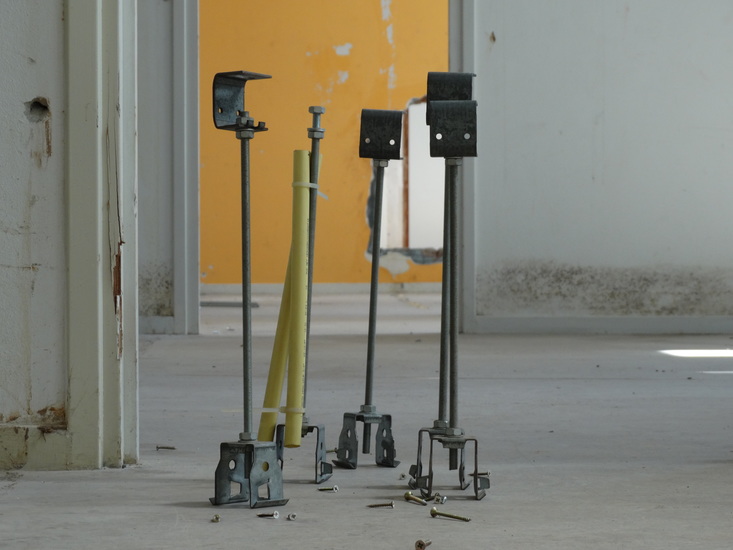 50 x 50 x 80 cm, © 2014, not for sale
Three-dimensional | Installation

Says Harry to June, / Ola, see you didn't come alone? // Well no, answers June / my father and my brother wanted to come along. // Asks Harry, I count five, / who is the tall one with crutches? // The neighbor, answers June, / by name of Drareg, / and he had a single ticket in supply.
In passepartout, bronze-colered metal frame behind museum-glass