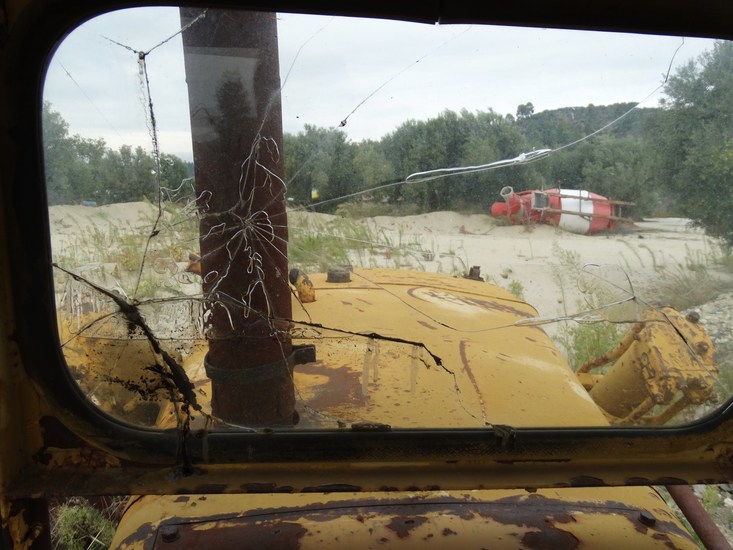 40 x 60 cm, © 2014, price on request
Two-dimensional | Photography | Digital raw

Looking back at the past thirty years / I think there is reason to say / something has been accomplished. // Where earlier stood function and statue / now these are down and disabled. // Yes, I'm tired but satisfied, / with the chances fully taken.
(Parthenos - Neos Mammaras, Chaldikidi, Greece)