A different view (a travel one has to make)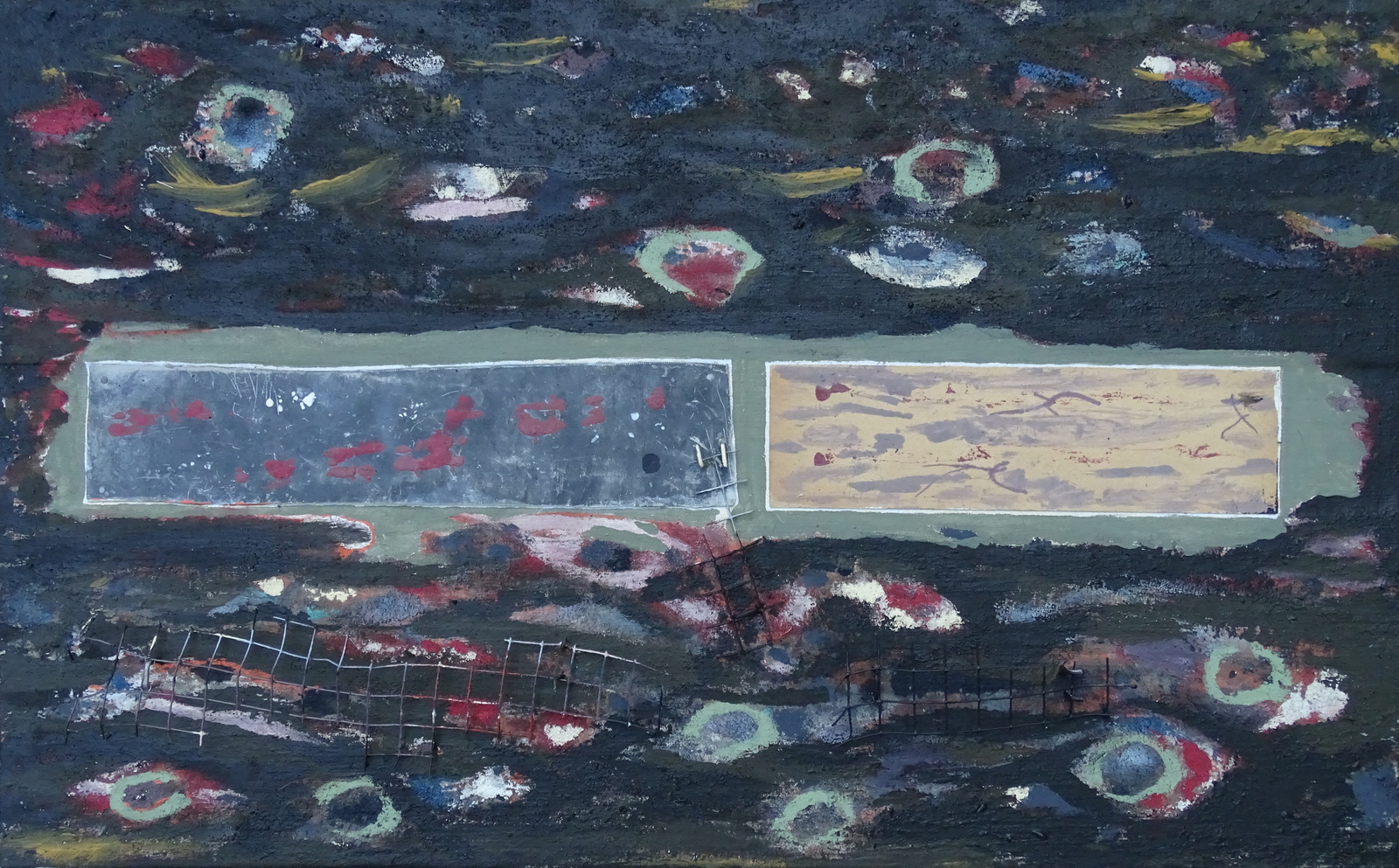 35 x 56 x 5 cm, © 2018, price on request
Three-dimensional | Sculpture | Mixed Media

Looking at the left side or the right / cross-eyed or blank / the impression is arriving
at varying angle. // The artist puts his view / forward, which / on some occasions agrees / with that of the / spectator.
Mixed media on cloth on wooden panel, lead, paper, oil, pigment, acryl, sand, metal.
(2017-2021) 4th phase.