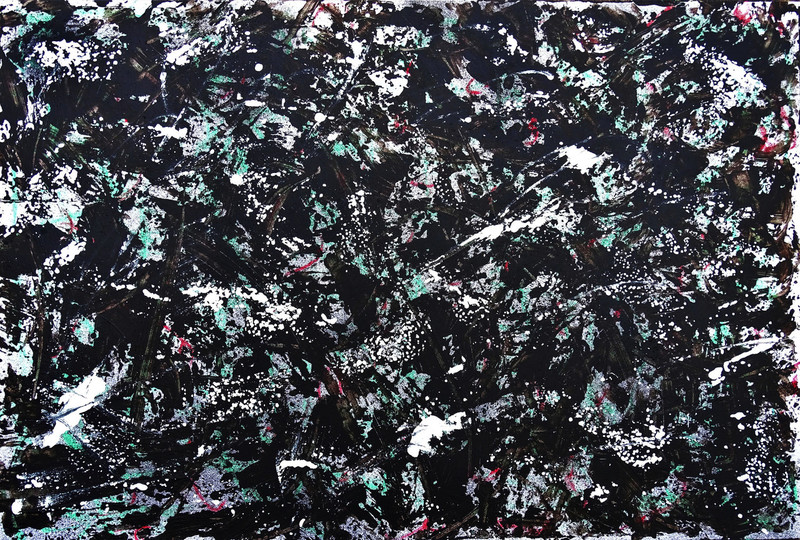 30 x 45 cm, © 2017, not for sale
Two-dimensional | Painting | Mixed Media | On paper

chalk and paint on paper (30x45 cm); similarity with Jackson Pollock's Full Fathom Five (1947) is pure coincidence. Today Sept 18th 2017, this has been cut in six pieces, to be part of the project addresssing Canto 4 of Dante's Inferno (from Divina Comedia). Every part being send to participating artists.