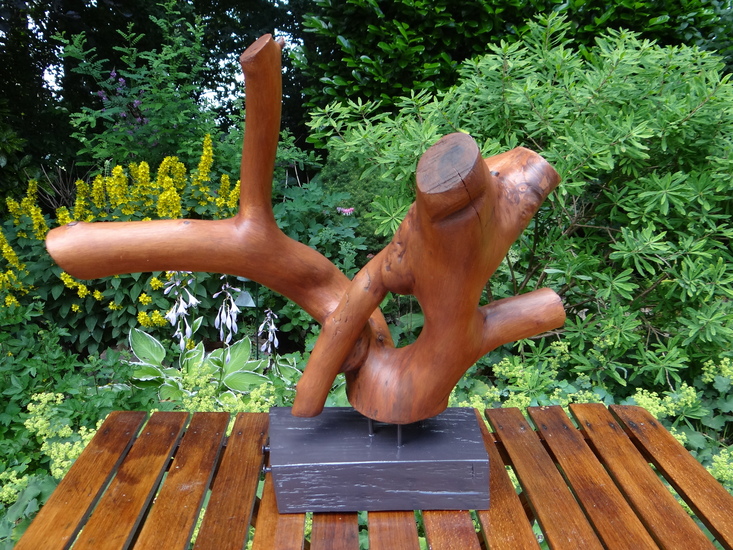 45 x 45 x 25 cm, © 1979, not for sale
Three-dimensional | Sculpture | Wood
After the storm of 1978 many trees had fallen. Forest workers had sawn this wooden piece from a pine-tree. After removal of the bark, it served as ornament for many years: recently I put it on a pedestal. Nature had done (almost) all the work in this creation. Thus: "no art".